When it comes to accommodation facilities, whether it's for tourism or business trips, guests must experience a quality stay and benefit from comfort in all conditions. So we've looked for the most suitable package solution so you can give your guests an amazing experience.
And we found it.
All of this shaped into an elegant design.
Presency Detection Module
Addressable Lighting Control
We offer premium customizable equipment
By creating custom made design with intuitive user-friendly touch controls.
We encourage energy efficiency
By creating a complete solution which reduces energy consumption up to 30%.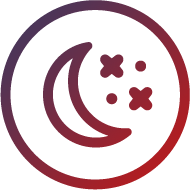 We offer support 24/7
By getting you in contact with our support team which will be able to help you with every issue you encounter along the way.
We ensure 100% compatibility
By using our own integrations solution developed in-house which grant all of our products a high degree of compatibility, regardless the supplier.